You and your fiancé finally decided to tie the knot at city hall. Do you think you still need to hire a professional photographer for such a low-key wedding? Sure, a friend or a family member will be more than happy to take iPhone photos of you. But for the most important day of your lives, you better think twice! In this blog, we'll give you the reasons why you should splurge on quality photography for your city hall elopement.
Fewer Vendors to Worry About
One great thing about having a city hall elopement is that there are fewer vendors to worry about. Vendors such as photographers, florists, bridal outfits & shoes, stylists, and venue (if you're having a reception afterward) are usually the things that come to mind first. Deciding on what vendors to splurge on will depend on your priorities. But really, you can easily navigate your wedding budget if there are fewer vendors to consider.
Work of Art
You're not only paying for images. Rather, you're paying for a work of art. It's not likely that you'll want to hang your dress in your living room for display. But you'll most likely hang your wedding photos all over your house. And you will hand over these precious photos to your children and the generations to come. The best city hall professional photographers know exactly how to shoot your best angle, where to get the best background, get the right lighting, and edit photos using their own creative style. So really, each image is a work of art.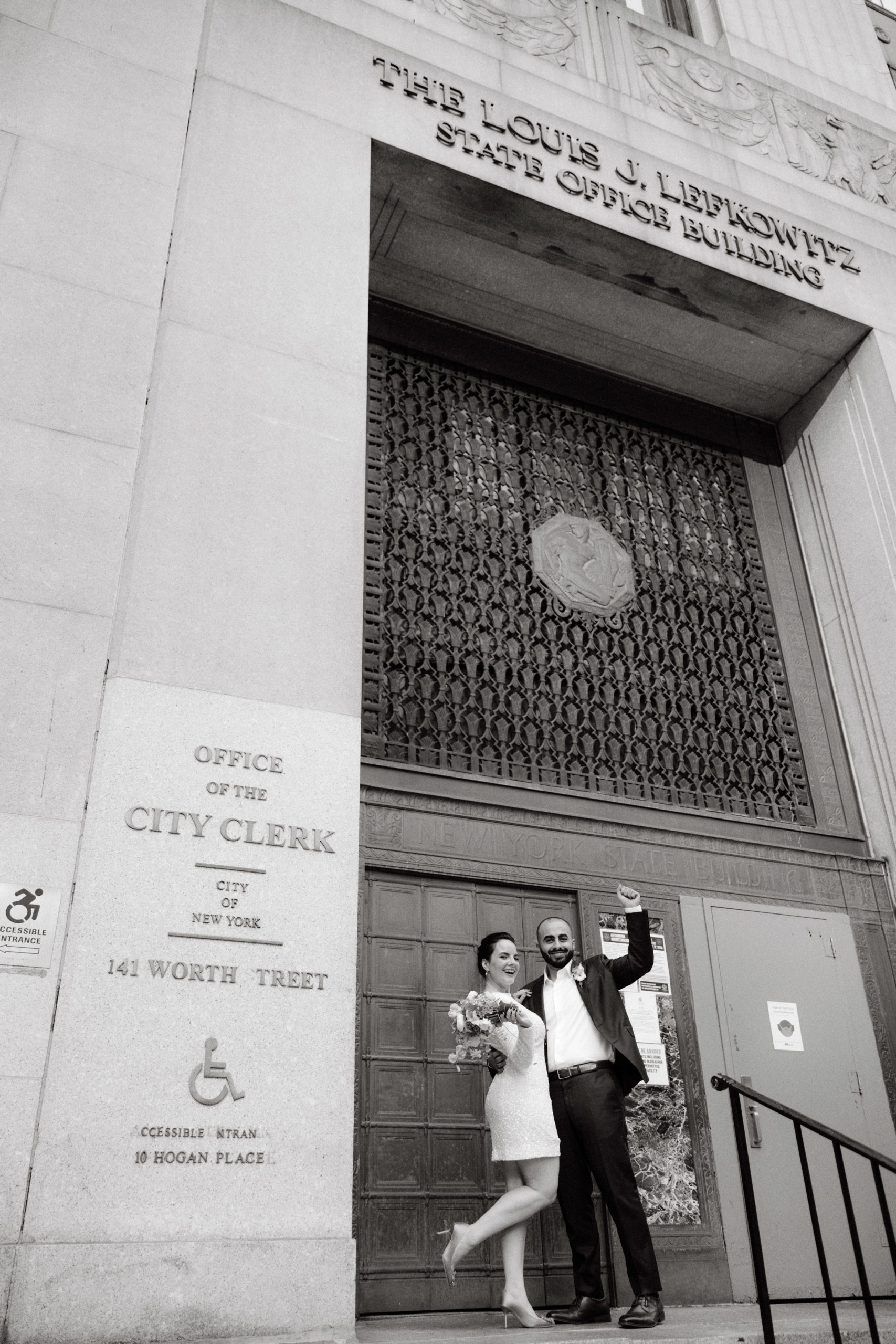 A City Hall Wedding Goes by too Quickly.
You probably spent a lot of effort and energy planning for your wedding. Yet, a city hall elopement will be done and over with in a breeze. In NYC, for example, a city hall wedding could last for just 30 minutes! Literally, every minute counts. So we think it's worth the splurge, especially if your photographer is experienced enough in city hall weddings. They know and will even guide you through the whole process. A photographer with an eye for detail will be able to capture the best moments in your wedding and take portraits of small details which you might forget otherwise.
Opportunity to Relive the Most Special Day of Your Life
Again, a city hall wedding flies by so fast. You want someone who completely knows what will happen one thing after another. An experienced city hall elopement photographer will be able to capture all those details such that you and your spouse will have the opportunity to relive everything. These are things that, if not captured, will slip your memory for the years to come.
Keep in mind that at the end of your wedding day, the flowers will die, bridal outfits will be kept in storage, and food will be eaten. What you will have left of your special day are those precious photographs that will last a lifetime.